Babysitters in Klagenfurt
Babysitter Klagenfurt wanted? You will find a reliable babysitter in Klagenfurt here. We have 48 active babysitters in Klagenfurt matching your search criteria and even more in the neighborhood of Klagenfurt!
Babysitter Klagenfurt wanted? There are 48 active babysitters in Klagenfurt matching your search criteria.
Hey, mein Name ist Lisa und konnte schon immer gut mit Kindern. Passe des öfteren mal auf meine Nachbarskinder auf spiele mit ihnen, helfen ihnen bei den Hausaufgaben oder wir malen..
Hallo ihr Lieben :) Ich habe die Bafep Kärnten (kindergartenpädagogik) absolviert!? Falls Sie einen Babysitter brauchen, wär ich gerne bereit Ihnen unter die Arme zu greifen. Gerne..
Hallo, mein Name ist Elena. Durch mein Studium an der Pädagogischen Hochschule habe ich viel Erfahrung im Umgang mit Kindern. Ebenso habe ich schon in der Kinderbetreuung gearbeitet...
Mein Name ist Naomi und ich bin 19 Jahre alt. Ich habe schon als Babysitter einige Erfahrungen in meinem familiären Umfeld gesammelt. Aufgrund meines bevorstehenden Au Pair Jahres,..
Hallo mein Name ist Sarah. Ich bin 16 Jahre alt und habe schon oft babygesittet. Im Sommer 2020 habe ich ebenso 2 Monate als Nanny gearbeitet. Ich bin sehr kreativ und liebevoll und..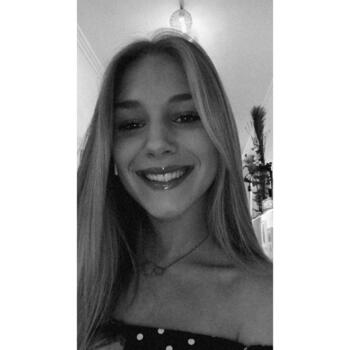 Hallo:) Mein Name ist Sabana und ich lebe in Klagenfurt. Ich besuche zurzeit ein Gymnasium. Außerdem spiele ich in meiner Freizeit gerne Geige. Ich bin schon seit längerem auf der..
Liebe Eltern, mein Name ist Alina. Ich werde im August 22 Jahre alt und studiere Deutsch, Psychologie und Philosophie auf Lehramt im 6. Semester. Ich durfte bereits viel Babysitter..
Average response time: 22 hours
Hallo ich bin da Stefan ich bitte Babysitting an ich würde mich freuen euch kennen zu lernen. Da ich gerne Kinder habe mit Ihnen zu spielen und Sie beschäftigen da ich leider leider..
Hallo liebe Eltern! Ich wohne in Klagenfurt und suche nach einer netten Familien, die ich abends und/oder am Wochenende unterstützen kann. Zu mir: Ich bin 22 Jahre alt, studiere Hebamme..
Hallo! mein Name ist Marlene und ich komme aus Mexiko, aber studiere ich meinen Master im Gustav Mahler Privatuniversität für Musik Klassik Gesang. Ich bin kreativ und sehr freundlich,..
Hallo mein Name ist Naomi und ich bin 18 Jahre alt, ich passe oft auf die Nachbarskinder wie auch auf meine kleinen Cousinen auf. Ich bin es gewohnt mit Kindern zu arbeiten und möchte..
Meine Name ist Anna Lea, ich liebe es mit Kindern Zeit zuverbringen und neues auszuprobieren. In meiner Nachbarschaft leben 2-jährige Zwillinge, auf die ich oft und gerne aufpasse...
Hi, mein Name ist Leonie und ich durfte schon mehrmals Erfahrung als Babysitter oder kinderbetreuerin auf Camps sammeln. Sport is für mich sehr wichtig und ich bin auch am Wochenende..
Hallo liebe Eltern! Mein Name ist Michele und ich studiere derzeit in Klagenfurt. Ich habe bereits viel Erfahrung mit Kindern gemacht, da ich selbst eine kleine, sehr aktive Schwester..
Hallo ich heiße Lena, bin 17 Jahre alt und mir macht es große Freude mit Kindern zu arbeiten. Könnte Ihnen in verschiedenen Bereichen unter die Arme greifen. Da ich noch Schülerin..